Your online accounting department. 🖥️
Save 90% of your time, effort, and costs! Outsource your tax preparation and/or your bookkeeping to us at an affordable cost.
Simplify your business bookkeeping and tax compliance, backed by automation and apps. 💻
We'll work with your existing bookkeeping system, no matter what you're using. Or, we'll get you set up with a powerful cloud bookkeeping and tax system.
You need it, we've got it 👌
How eAccounting Buddy works 👨🏻‍💻
Effortless Bookkeeping and Tax Preparation in three simple steps.
SEND
Begin by sending us your financial documents. Clients can easily share pictures or scans of their receipts through our secure platform.
WAIT
Relax while our expert team meticulously reviews your receipts and prepares your tax forms. We'll ensure accuracy and compliance with the latest tax regulations.
RECEIVED
Once the tax preparation process is complete, you'll receive your tax forms and a confirmation in your email. It's that simple! No hassle, no stress, just efficient tax services tailored to your needs.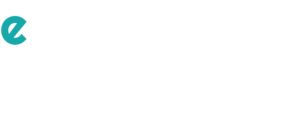 eAccounting Buddy is owned and operated by Esti Bookkeeping and Accounting Services.
Financial Statements Preparation
© Copyright 2023 eAccounting Buddy